Generally speaking, our goal is for you to be reimbursed and the funds to be deposited into your account within 3 - 5 business days of receipt of your claim. Not to toot our own horns but that's pretty darn fast when all is said and done!
There're some factors that can affect the timeline it takes for claims to be processed and reimbursed, including:
The method of claim submission
The complexity of the claim
The number of claims submitted at the time
The time it takes for your bank to process the funds
BUT the beauty is there are several things YOU can do to decrease processing time and fees:
Don't submit multiple claims on the same day - instead combine multiple receipts into one claim by using the Add Receipt button.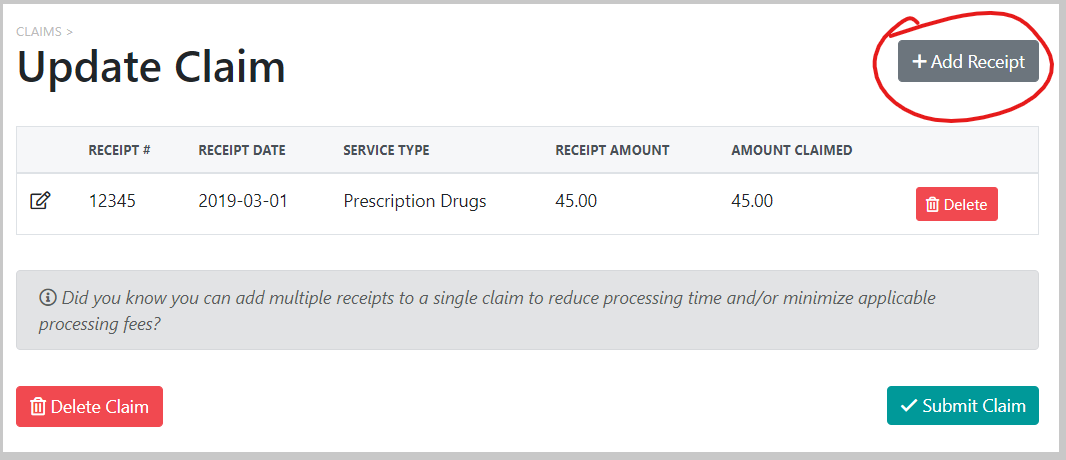 Submit claims online from your online Member Centre rather than manually by email, fax, or snail mail. Online claims go straight to our Adjudication Team. Manual claims need to be processed before adjudication and are subject to extra delays based on complexity and volume of claims submitted manually. This not only reduces processing times but also claim processing fees if applicable to the features included in your Plan. See this Help Centre Article for more information on fees.
Ensure you complete all required fields with detailed information about your receipts to reduce communication delays. Heck, even add extra notes in the Notes field to ensure we have all necessary details.
Check messages, especially in the days following your claim submission, just in case we've contacted you for additional information in order to process your claim.
Keep your financial details up to date to ensure the deposit will be made into your current account.
If you're ever concerned about the timeline relating to your claims processing and reimbursement, just say hello@blendable.ca and we'll absolutely look into it! No problemo!