So, you've forgotten your login details to your Member Centre or Plan Centre? Or maybe you forgot to activate your online Account and now you can't find that notification. We get it! These things are almost impossible to remember with everything else going on in your life!
You've come to the right place to get yourself on track!
First time Access to your online Member Centre and/or Plan Centre
When your profile was setup, you should have received a welcome email from us with a link inviting you to register online. In that message is a unique token link that expires after a short time so if you haven't registered and chosen a password, we'll send you a fresh invite.
If you didn't receive it or it expired or it simply got lost in an overfull inbox, just say hello@blendable.ca and use "Resend my welcome notification" in the subject line and we'll get it to you asap!
For security reasons, you'll be asked via email to verify that you're a real person with a real email. Click that link, you'll choose a password and you should be good to go.   
Logging in online 
To login, you will need 3 things...
Your unique login link
Your password
Your registered email address
Missing any of those? We've got your back, read on!
1. Forgot your login link (URL)?
Your Member Centre has a unique login link and URL hosted by your Advisor or your Plan Sponsor. If you don't know yours, just say hello@blendable.ca and use "I need my login URL" in the subject line and we'll get it to you asap!
Once you get it, you can head there and provide your credentials on the login page. We recommend bookmarking for next time but if you don't - we're here for you!
2. Forgot your password?
In the box requesting your login credentials, you'll see a "Forgot password?" link.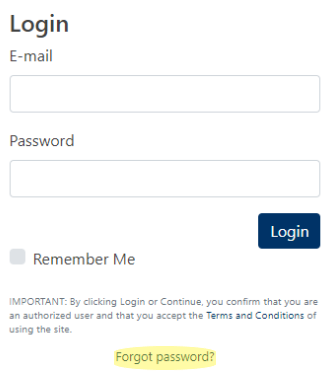 If you click on that, you'll be redirected to the password reset function - simply enter the registered email address on your account profile and password reset instructions will be emailed to you.
IMPORTANT: the password reset function will only work with the email address registered on the account!
3. Forgot your registered email address?
Can't remember which email you signed up with? We'd be happy to confirm it for you - again, just say hello@blendable.ca and use "I forgot my registered email address" in the subject line. Before we reveal it, we'll need to confirm you're actually you!
So, in the body of your message, please provide...
• your birthdate
• the birthdate of one of your dependants (if you have any)
• the name of your company or Plan Sponsor.
Once you pass that test, we'll let you know which email address to use.
Once you're logged in, you have the option to change your email to whatever address you choose. Simply navigate to the Account tab.
Still need help?
Simply reach out to us at...you guessed it, hello@blendable.ca!